Reduce Energy and Costs
Voltaware tracks your electricity use in real-time and provides you with actionable appliance-level insights. 
You will be able to receive personalised tips & recommendations to help save energy and costs.
How does it work?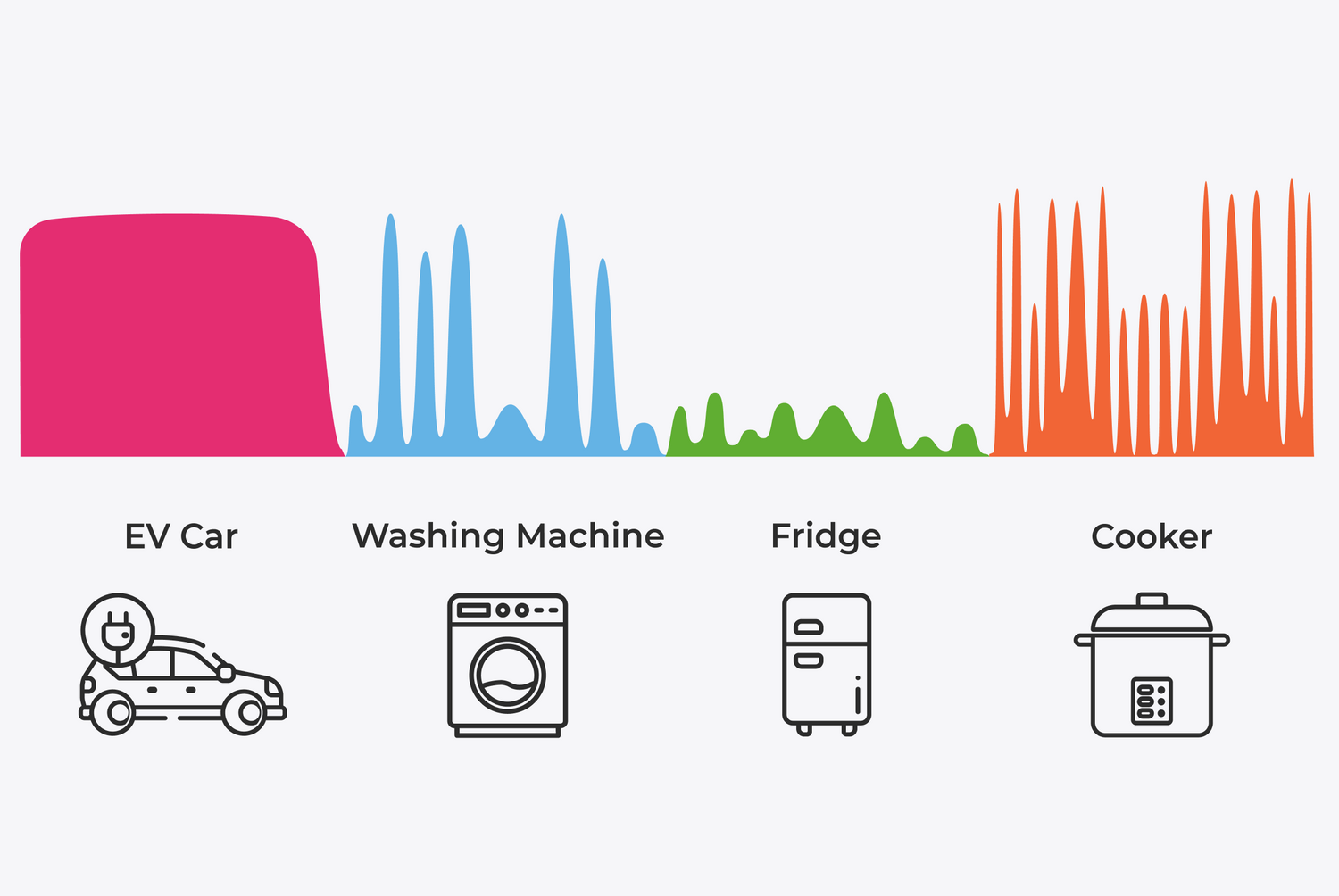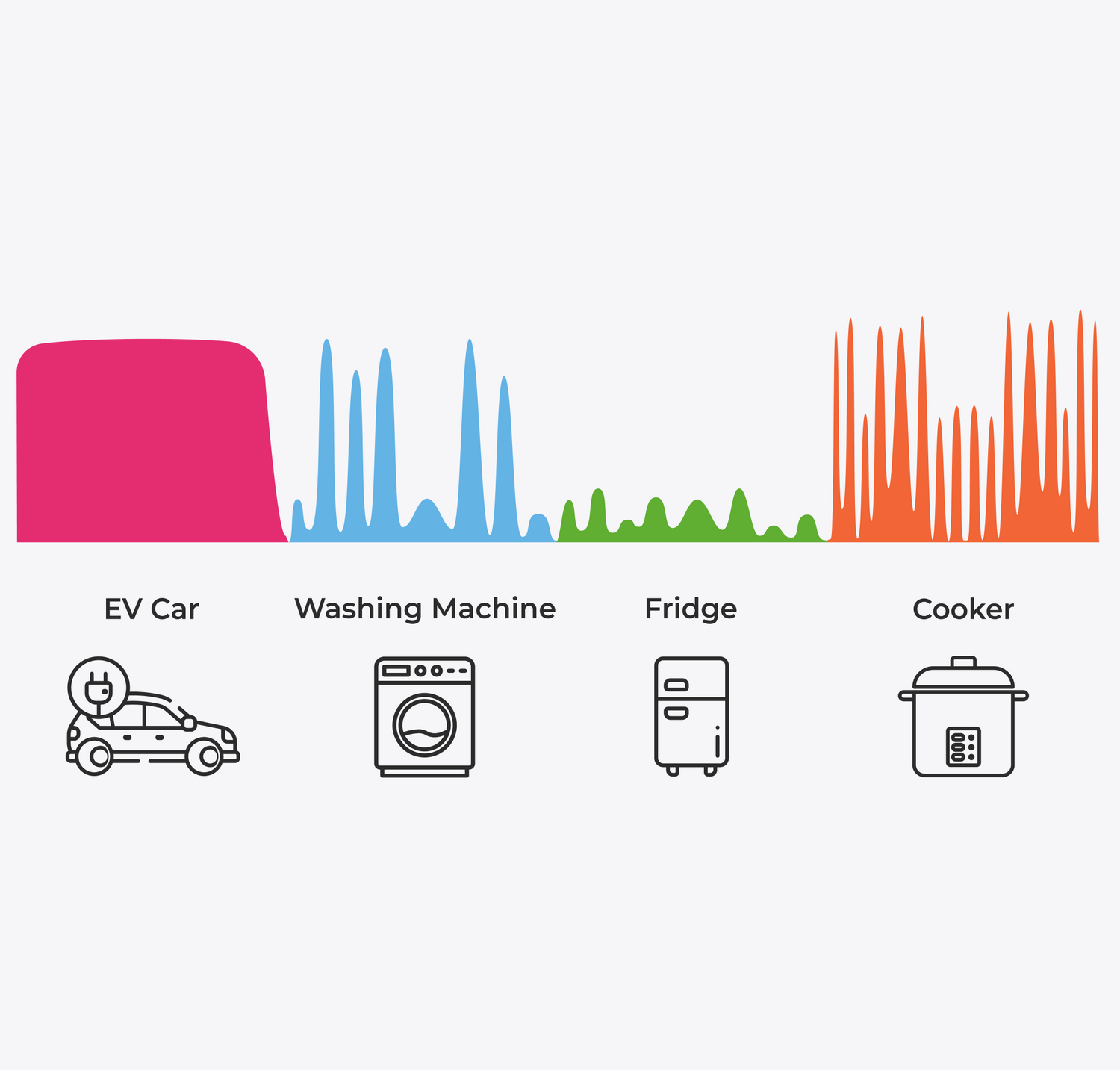 AI is our core expertise
Voltaware's AI algorithms detect the energy use of your main appliances in real-time and splits them down to pounds and pence. 

This allows you to understand and optimise your energy use while reducing your environmental impact.
OUR TECHNOLOGY
Octopus Smart Energy Dashboard
Octopus Energy has integrated Voltaware's energy insights into their Smart Energy Dashboard, allowing you to receive advanced energy insights.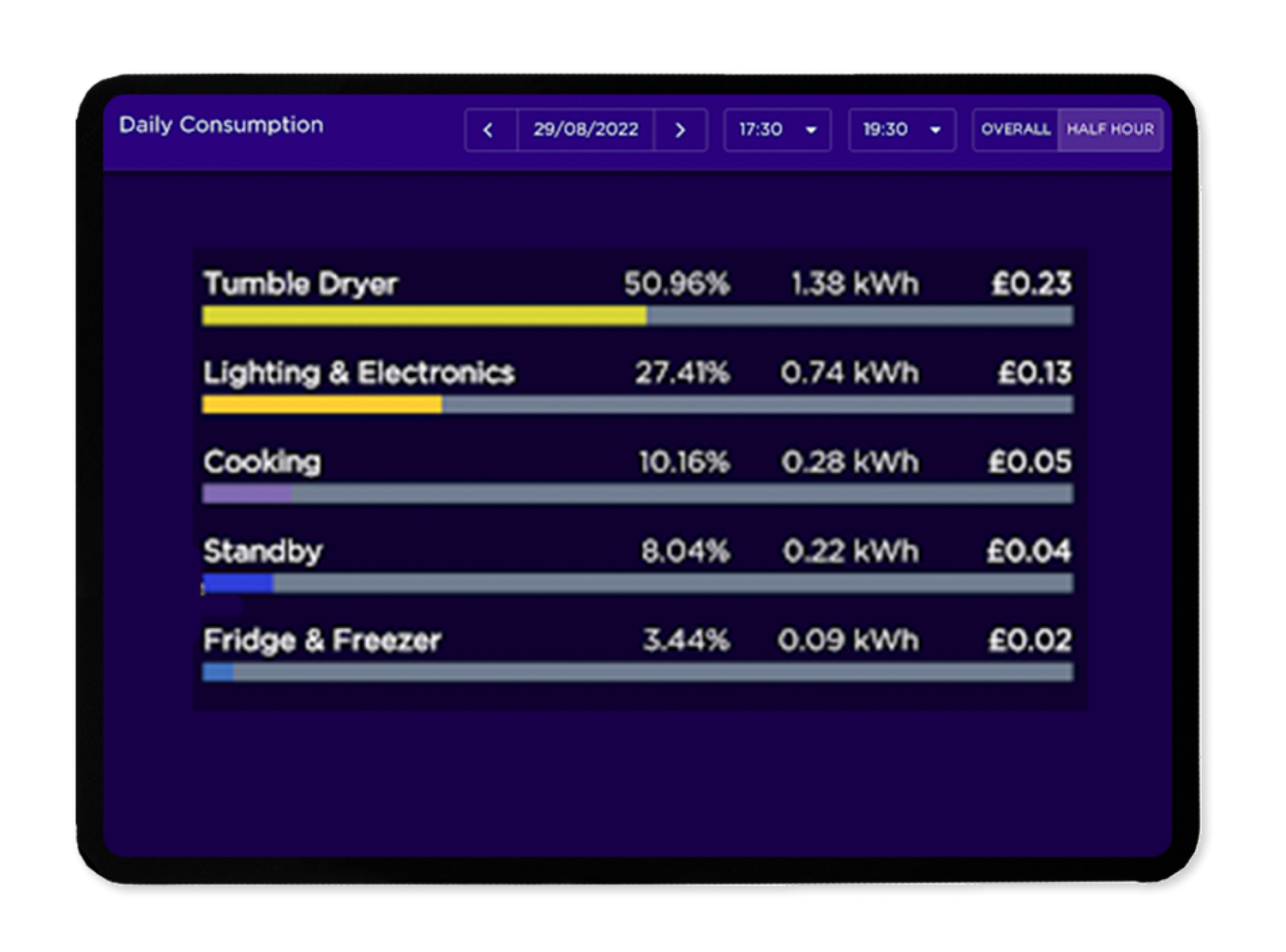 Half-hourly breakdown
By understanding and adjusting your energy use at peak times, you can gain even more value if you are on smart tariffs like Agile Octopus or Octopus Go.
Real-time Monitoring
Voltaware constantly tracks your energy use at home so you can always keep an eye on your costs, and monitor your progress over time.
Sync Voltaware with Octopus
Voltaware Mobile app
You will be able to receive even more insights through the Voltaware mobile app, helping you to identify inefficient appliances, reduce carbon footprint and compare your energy use with your peers.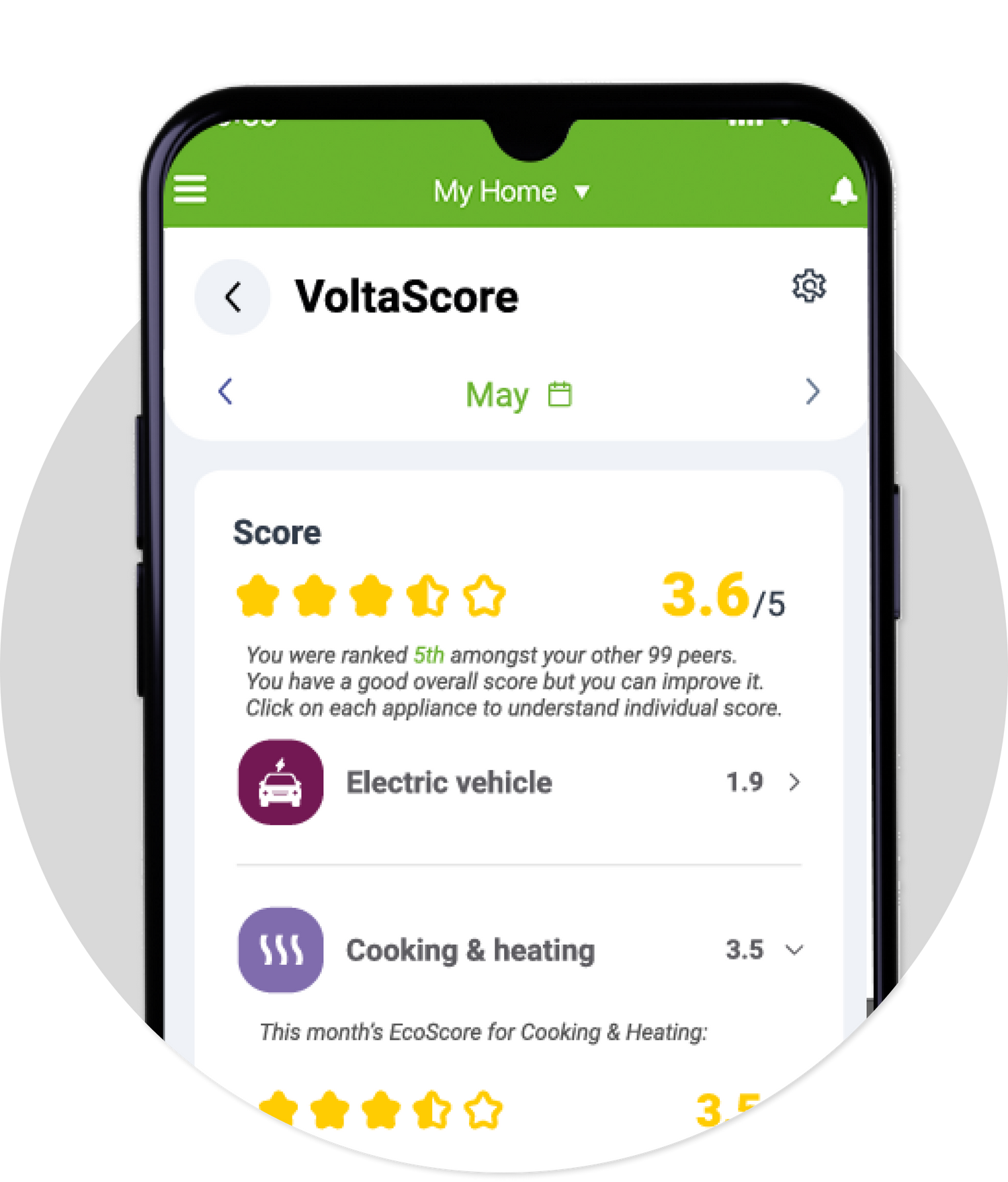 VoltaScore
Receive an energy efficiency score based on your historical consumption, P2P comparisons and tariff information.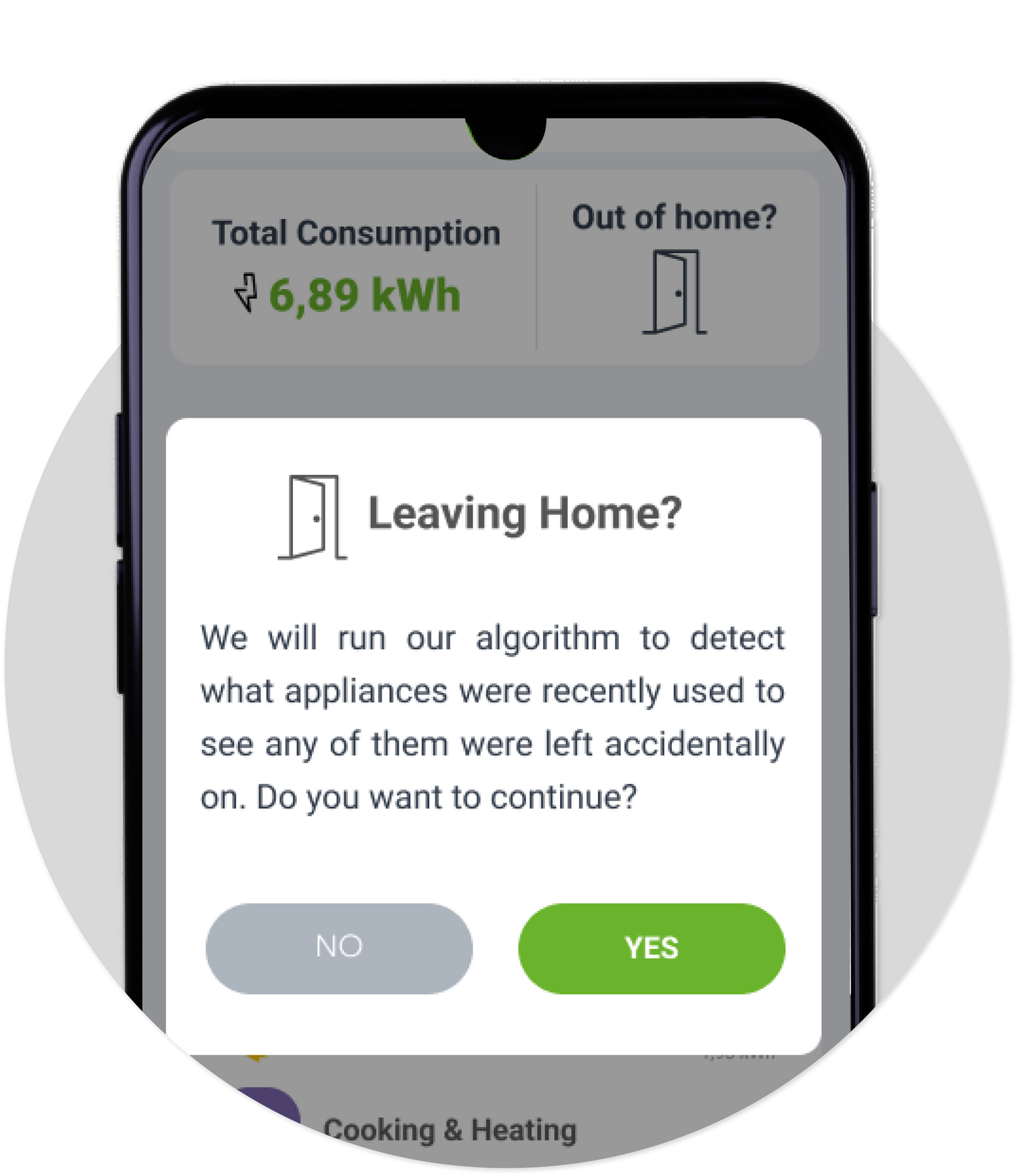 Out of Home
Save energy and gain peace of mind knowing that you will be alerted if any appliances are left on while you are out.
Intelligent Alerts
Set thresholds on your energy consumption, receive intelligent alerts, and optimise energy use in real-time.