The sensor should be installed by a qualified electrician. We provide a recommended installer for the UK below:
Sensor Compatibility
Make sure you are compatible with Single-Phase Voltaware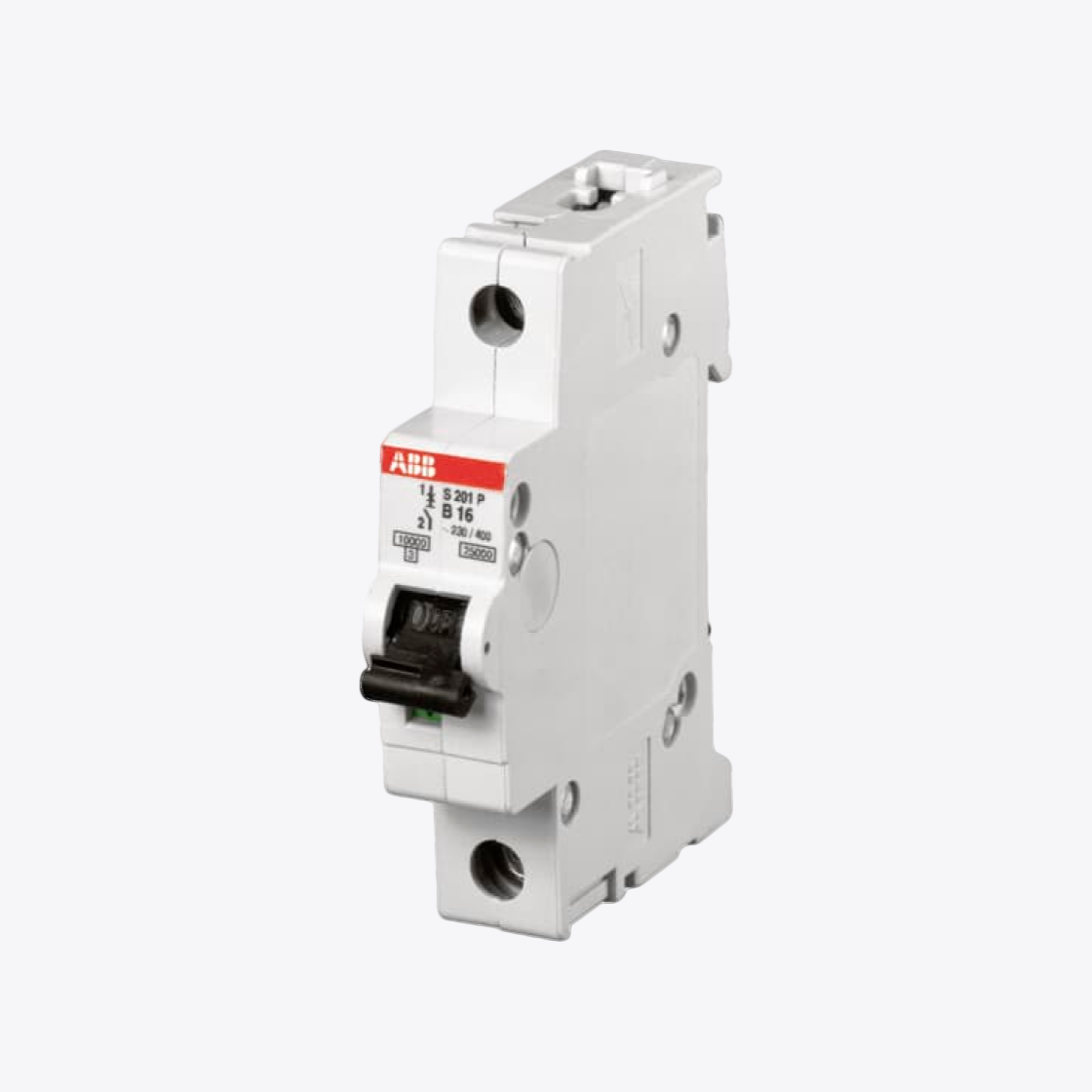 Single-Phase
Single-Phase systems use one alternating current to power your home. If your electric panel looks like the one shown, you need a Voltaware Single-Phase sensor.
single-phase tech specifications
Three-Phase fuse boxes are incompatible with Single-Phase Voltaware sensors. If you have this electric panel, our Single-Phase sensor will not be appropriate for your home.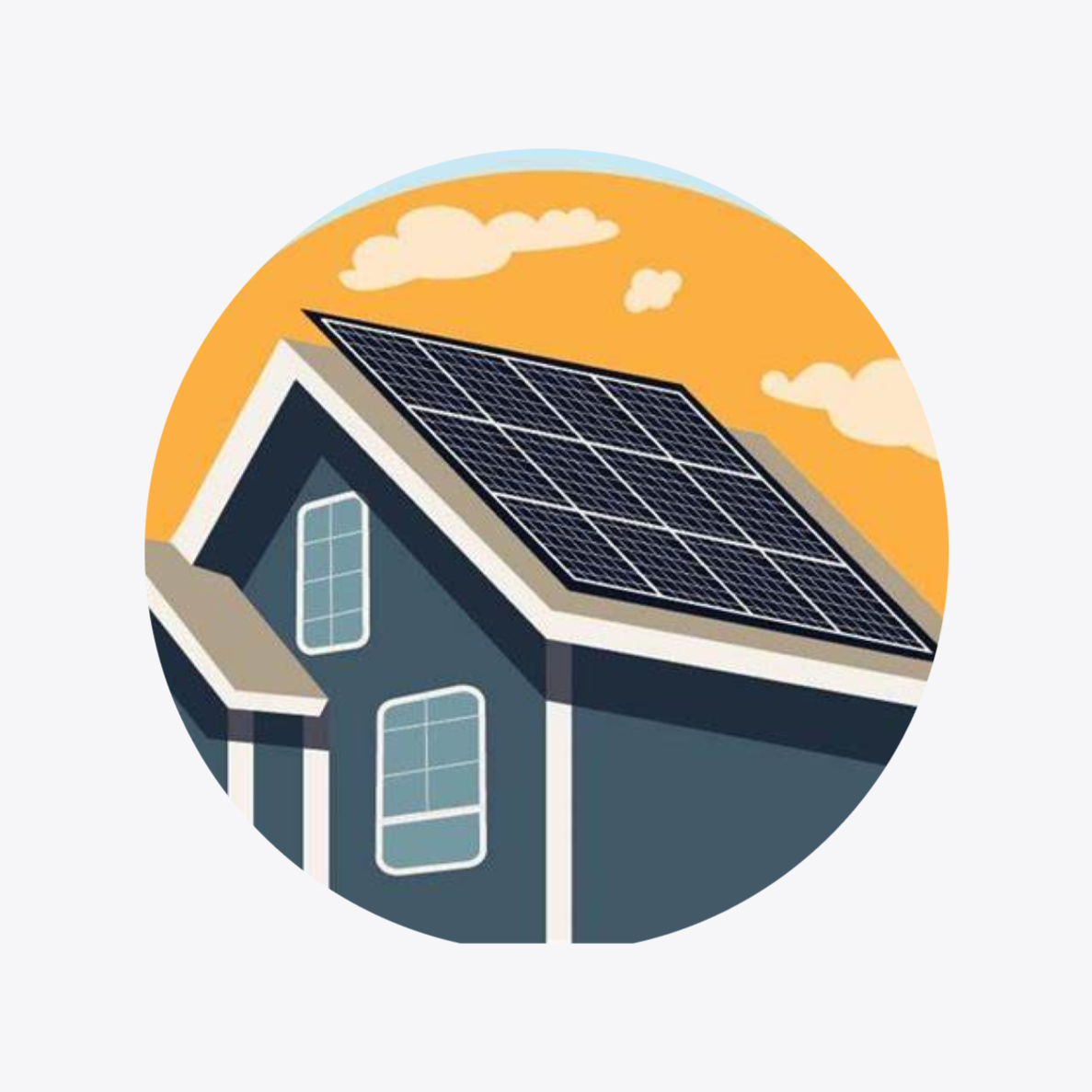 Homes Equipped With Solar and Batteries
The Voltaware product will work only if you have a distribution board that is isolated from the production.
Energy disaggregation is not possible when production is mixed with consumption directly.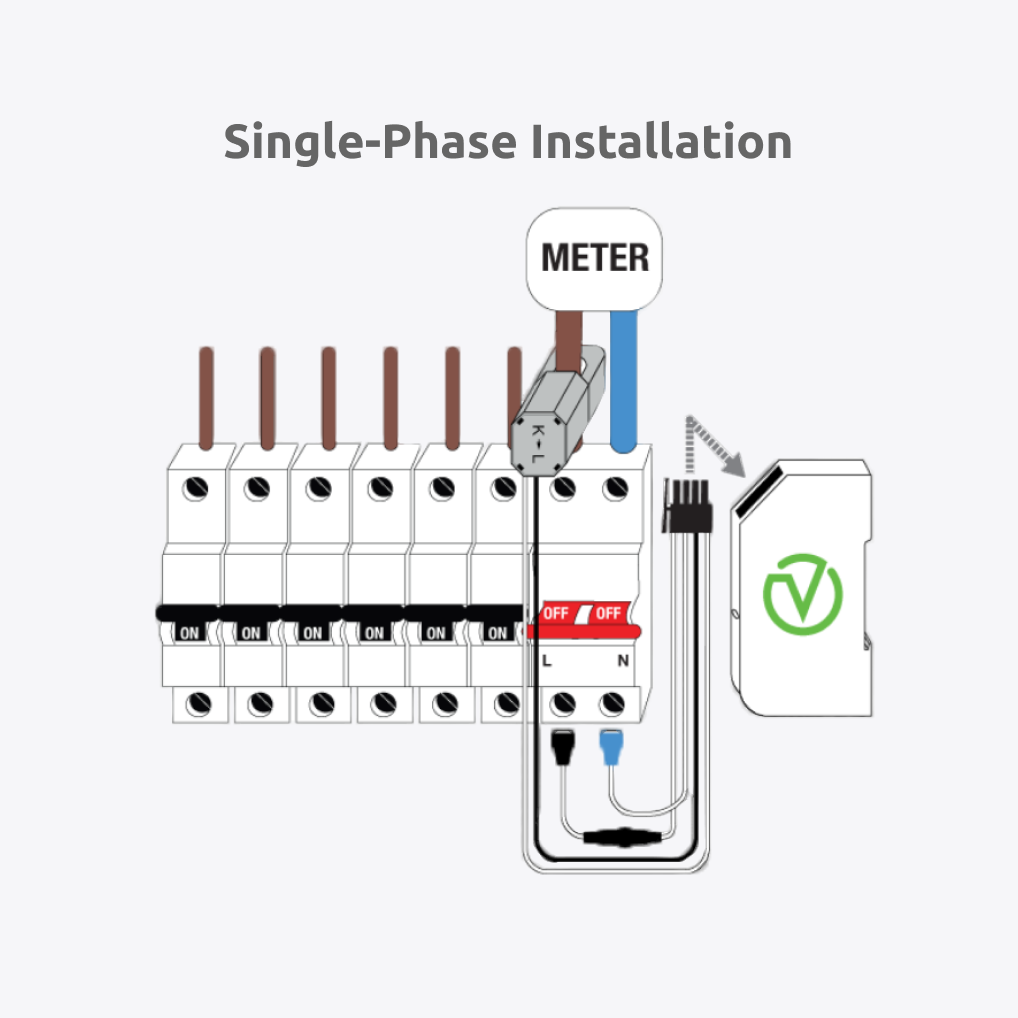 Installing Voltaware
Although Voltaware installation seems straightforward, it needs to be installed by a certified electrician.
Voltaware's magnetic probes connect to the circuit breaker to sample voltage, while the clamp goes around the main cable for current.
Voltaware is DIN rail mountable and needs WiFi to be activated.